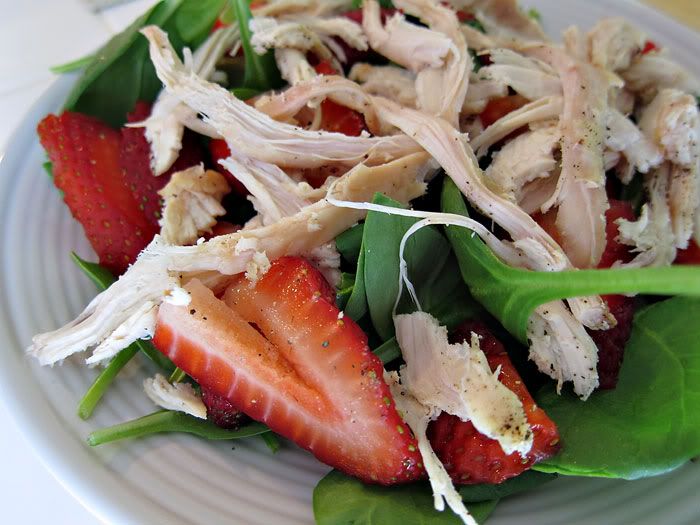 CHICKEN POPPYSEED SALAD w. STRAWBERRIES
I don't measure anything with this dish so just grab a plate load it with spinach, slice a handful of strawberries, shred some chicken (I get mine off a rotisserie chicken from Costco), add 1 tbsp poppyseed dressing... YUM!
This is a perfect lunch. You've got your protein from the chicken & your healthy carbs from the spinach and strawberries. I love to put a poppyseed dressing on this salad but you can choose whatever you like. Just make sure it's not high in fat, calories or sugar! Read the ingredients and avoid any dressing with high fructose corn syrup.