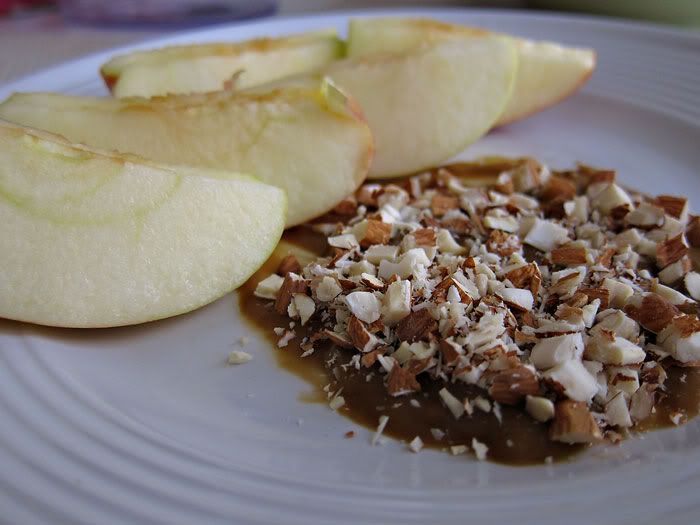 APPLE SLICES W. CARAMEL & ALMONDS
a yummy healthy way to enjoy a caramel apple.
Walden Farms makes a line of calorie free, fat free, sugar free, carb free (everything free) foods like salad dressings, syrups, ketchup, chocolate sauce & caramel sauce. I'm not a huge fan of the salad dressings but when I saw the caramel sauce at Vitality Nutrition, I had to give it a try.
I warmed up only about a tablespoon and then added 10 chopped raw almonds into it.
Sliced an apple & enjoyed! Way quick and easy & it was good! I think the almonds are a must - you can even try peanuts or any other nuts as well.
I paired this meal with just a 1/2 cup of cottage cheese for my protein (just make sure you're remembering to eat the protein portion of the meal whatever it may be!)